A Guide to Re-entering the Workforce After a Gap in Employment
Stephanie Lagrandeur
- Posted: Wednesday, 26 January 2022
There are many reasons why people choose to leave or take time off work, especially during an ongoing global pandemic. Whatever your career-break reasons are, an extended period of time away from work can make it challenging to re-enter the workforce. Whether you're looking to get back to work after a few months or even a few years, there are specific steps you can take to make the transition a little easier.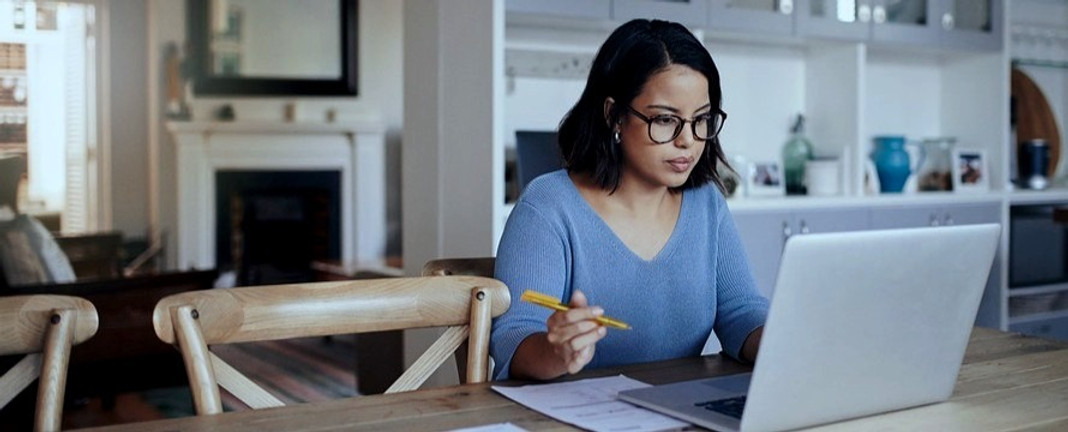 Job hunting can be a daunting and stressful experience, even without a gap in employment. The following tips can help you get on the right track to re-enter the labour market successfully.
1. Assess your situation
It's important to take some time before jumping into a job search to assess your current situation and establish your career goals. A lot can change in the labour market, even if you've only been out of work for a shorter period of time. Take some time to do some research into the industry you're interested in working in, understand current trends in the labour market, and identify the skills and knowledge you may need to enhance your employability.
2. Establish your story
If you have a large enough gap between jobs on your résumé, you're more than likely going to be asked why you took time off from working during your job searching process. It's important to answer this question with honesty and confidence – life happens! Be brief and try to focus on what you've learned and how you've grown during your absence. Practice answering this question ahead of time so that you're prepared and ready to answer during your interview.
3. Refresh your resume & cover letter
If you have a gap in your work history, it may seem counterintuitive to add it to your résumé. Try to look at it as a positive thing that could differentiate you from other candidates. A break from working can provide many benefits – make sure you include all the relevant things you've done and skills you've acquired during your absence in your résumé.
4. Network
If you've been out of work for a while, it's possible that you've lost touch with your professional network. Spend some time reaching out to past employers, colleagues, friends, and family to let them know about your decision to re-enter the workforce. If you don't have a large network, it's never too late to start building one! Participate in networking events, update your LinkedIn profile, volunteer – socialize with as many people as possible. You never know which connection could lead to a new opportunity.
5. Upgrade your skills & credentials
In-demand job requirements and skills are constantly changing in every industry. That's why staying sharp and learning new skills are essential to your employability. Consider contacting Spark to take a course or two or obtaining a certification related to the positions you're interested in applying for. We offer a multitude of workshops, e-learning, and training options to help you improve your skills and credentials.
6. Connect with an Employment Specialist
Spark's Employment Specialists work with jobseekers on a one-to-one basis in order to better understand their wants and needs and find their clients suitable work that fits their lifestyle. We have a large variety of FREE programs, tools and resources to help get jobseekers started on the next chapter of their professional life. We also work closely with many local employers to create opportunities for our clients and to facilitate and expedite the job searching and application process.
Our team of experts is ready to help you maximize your success.
Make your job search easier and register with Spark today by stopping by our office located at 435 Notre Dame Ave, Sudbury, ON or contact us at 705-671-2544 | spark@sudburyemployment.ca. Hours of operation are Monday-Friday from 8:30am – 4:30pm.
This Employment Ontario project is funded in part by the Government of Canada and the Government of Ontario. The views expressed in this publication are the views of Spark Employment Services and do not necessarily reflect those of the Government of Canada or the Government of Ontario.
Return